MOBILE APP DESIGN & DEVELOPMENT
App Development & Design Services Inverness to Tampa, Florida
App design and development services.
Our mobile app development services in Citrus County Inverness Florida to Tampa Bay, Florida are paired up with expert web and programming skills to take your business beyond a browser. Whether you need a simple Android or iOS mobile app, a Progressive Web App – PWA, or a cross-platform hybrid application we can help you achieve your goals.
Are you looking for a partner to bring your app idea to life? Look no further! Our team of experienced app developers and designers are ready to take on any challenge and turn your vision into reality. Whether you're looking to build a game, a productivity tool, a social network, or an e-commerce platform, we have the expertise and resources to deliver a high-quality product that exceeds your expectations.
Our app development process is tailored to your needs, and we work closely with you every step of the way to ensure that your app meets your unique requirements. We also provide ongoing support to ensure that your app stays up-to-date and runs smoothly. Don't let your app idea remain just an idea. With our app development services, you can turn your dream into a reality. Contact us today and let's start building something great together!
Mobile App Development & Design Services
iOS Mobile App
Android Mobile App
Hybrid Mobile App
Web App
Windows Application
Cross-Platform
Progressive Web App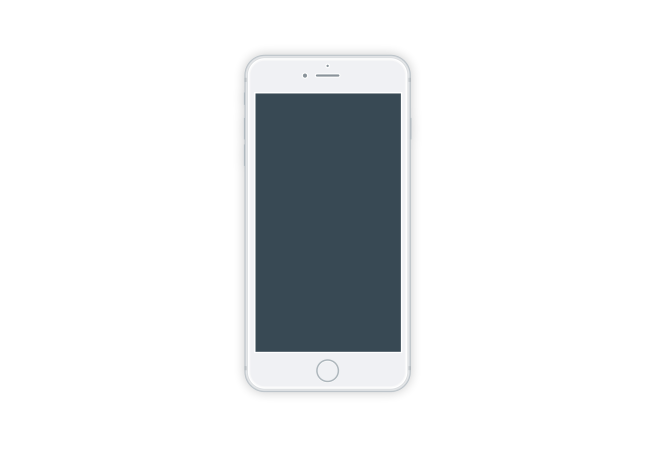 We offer iPhone, Android, and PWA app development services for startups and enterprise clients. Our app development process stems from our time-tested web development process. That process includes more than a decade of wireframes, user experience design, branding, and marketing. We use our success and vast experience to create and launch exceptionally beautiful PWAs, Android, and iOS mobile apps. After a decade, you know we have mastered branding, websites, and user acquisition. So, your app idea will be in good hands.
App development software we use for programming.
Android, iOS, Progressive Web App, and Hybrid App development is just a natural fit for us. Our programming skills easily convert to many common mobile app development languages. At Suite 171, our mobile app screens are like finely tuned small rooms. Rooms that define spaces and places to perform specific tasks that aren't otherwise found on a website.
Angular
Xamarian
Visual Studio
Javascript
Python
Node.js + More
Frequently asked questions about mobile app development. Get answers here.
People also ask.
Every mobile app idea is different and has different features. It's difficult to estimate without knowing the details about your app idea. Mobile app development can cost $5,000 to $50,000 and much more depending on the features, functionality, platform, and scope of work. Request a consultation to get an accurate estimate for your unique app idea.
The approx. time-frame to develop any mobile app depends on the total amount of work, type, and complexity of your business mobile application. A version one, expect about 2 months for a small application, 3 to 4 months for a medium-size application, and 4 to 5 months est. for a large development project. Let's say for example you want an app for a service-based business – a minimal app that has a few key features like branding, simple to use, mobile payments, Push Notifications, and offline access (about 5-6 screens). In general, v1.0 minimal app can take 4-5 months for one platform (like an Android app). A similar
Progressive Web App v1.0 can take 2-3 months (multiple platforms). If you are able to summarize the purpose, identify your apps ideas features, decide on the screen sizes that need to be supported, and the platform(s) targeted then it's it becomes much easier for us to provide a level of effort and scope it will take from design to launch.
Progressive Web App (PWA) is a web application that uses modern web capabilities to deliver an app-like experience to users on multiple platforms. A PWA costs less to develop and update over time. You don't need to go to an App Store to download a Progressive We App.
A native application is a software program that is developed for use on a particular platform or devices like Android or iOS operating system. A device-specific native app costs more upfront to build and costs more to update and maintain over time. The main differences of PWA are that they are reliable, fast loading, work offline and work with a bad connection.
We have a time-tested app development process. All have approval stages so you get what you want and need.
Analyzing Requirements – We meet with you to discuss your app idea, goals, key features, and platform(s).
Wireframing & Design – This design phase is where our app designers design a visual mock-up or wireframe example so you can see what your app looks like.
Development – This is where we take the visual mockup design and code or program your app idea so it can be viewed on mobile devices.
Testing – This is the Quality Assurance part where we test load times, functions, and platforms, etc work as intended.
Deploy "App Launch" – The final app step is to publish your new mobile app for everyone to download.
Maintenance – Updates to your software for compatibility with the app store as well as other back-end updates etc.
- E Tofte
I am very pleased with my decision to work with Suite 171. The results have exceeded my expectations. If you are looking for a professional team that truly listens to your goals and delivers results, look no further! Suite 171 has my business for years to come!
- M Zachrison
Suite 171 has been a very important key to our success. The design work and marketing implementation of Tony's team took our company's presence on the web to a superior position over our competitors. There is no doubt in my mind that without their guidance we would not have achieved the successes we have! If I could add an additional star to the rating I would. Good job Suite 171!
- K Grubb
"Very responsive and answered all of our questions in a timely manner. Suite 171 worked with us to develop a professional website in a short amount of time."
- N Larson
"I have worked with Suite171 several times over the years. Excellent service, creative, create great web pages that prove with results. Strongly recommend! Great Job Guys!"
- S Anderson
Suite 171 has been great to work with. From getting back to me so quickly, finishing the project in a timely fashion, creating a great website, and being incredibly patient with someone who is not the most computer literate person, he really exceeded my expectations. His friendliness allowed me to feel comfortable enough to ask the most basic questions. I would definitely refer friends, relatives, or anybody who needs help designing a website to Tony and Suite 171.
- Dr. Sumra
"Great service. Great people. Recommend it to anyone for developing a business site without any hesitation."
- J Weiser
Suite 171 is a great web design business if your looking for a creative and functional website as well as excellent customer care. I've known these fine folks for a while, 10 years+ and can't say enough positive and professional things about Suite 171.
- V Mund
Suite 171 is a great company all around! They really know what they are doing and are very creative. They really take into consideration all your needs. Keep up the great work!!
- R Martenson
We've been customers of Suite 171 for seven years. They do high-quality work, are immediately responsive on the very rare occasions when things break down and are all around great to work with. They have my highest recommendation.
- Dr J Petermeier
Once again, it was wonderful working with Tony during a redesign of my website. I wouldn't choose anyone else to do this for me. Thanks for all your help and time to redo and make the website designed just for ME!
- M Benoit
Great company. They are a very creative group that really understands how to work with small businesses to achieve results.