WEBSITE DESIGN & APP DEVELOPMENT COMPANY
Website design in Inverness FL servicing Citrus County to Tampa Bay, Florida.
Website design services that work.
Website design, mobile app development, and marketing company providing services in Inverness Florida, and Citrus County, to Tampa Bay, Florida. We are focused on website design, website SEO, mobile app design, software development, and website redesign services. At Suite 171 website design our web designers and developers are more than just the top website design company in Citrus County Florida we are also the people's choice when it comes to web design, website redesign, iOS, and Android app development.
Our web team provides website design, website redesign, and app development services for any size business. We are different than the average website design agency. We bring the "all-around" type of custom website design, and mobile application development services to an all-new level. We develop and create websites and mobile apps to achieve business goals for competing in the modern on-the-go marketplace. Our website design and app design services are goal-driven development solutions that are efficient and cost-effective. We are lifelong graphic designers, artists, and technology geeks that respect our craft by creating value through real graphic and user experience design, website design, and app development. We think you should also. We live and breathe our craft and believe in helping businesses that set realistic budgets to reach attainable goals. Our mission is to see our clients reach their full potential.
EMPOWERING BUSINESS WITH WEBSITE DESIGN AND MOBILE APP DEVELOPMENT SINCE 2004.
From a website design brick & mortar agency to providing website design, mobile app development, marketing, and software services in Florida. We began our company in a very traditional office setting, in 2004. Current events made us go remote and we love it – the old brick and mortar just didn't do it for us anymore. Our professional web development team just couldn't resist The Florida beaches, and great seafood the Sunshine State has to offer.
Florida website design company serving these regions: Citrus County, Inverness Florida, Ocala FL, Crystal River FL, The Villages FL, Tampa Bay Fl, Jacksonville FL, Miami FL, Siesta Key FL, Orlando FL, Brooksville FL, Sarasota FL, Venice Florida.
More About Us
We're pretty darn good at…
Design
website design
ecommerce web design
wordpress web design
mobile app design
graphic design
ui ux design
logo design
Marketing + Strategy
website SEO
digital marketing
web photography
PPC marketing
web strategy
branding
Development
ecommerce development
iOS mobile app development
android mobile app development
alexa skill development
software development
progressive web app
python development
A Few Clients - You're in Good Company!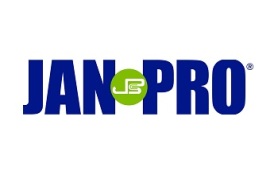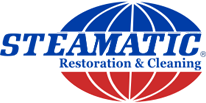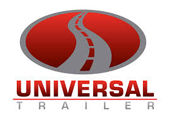 A reputable website design and app development company since 2004.
We aren't going anywhere - we love website and app design!
- E Tofte
I am very pleased with my decision to work with Suite 171. The results have exceeded my expectations. If you are looking for a professional team that truly listens to your goals and delivers results, look no further! Suite 171 has my business for years to come!
- M Zachrison
Suite 171 has been a very important key to our success. The design work and marketing implementation of Tony's team took our company's presence on the web to a superior position over our competitors. There is no doubt in my mind that without their guidance we would not have achieved the successes we have! If I could add an additional star to the rating I would. Good job Suite 171!
- K Grubb
"Very responsive and answered all of our questions in a timely manner. Suite 171 worked with us to develop a professional website in a short amount of time."
- N Larson
"I have worked with Suite171 several times over the years. Excellent service, creative, create great web pages that prove with results. Strongly recommend! Great Job Guys!"
- S Anderson
Suite 171 has been great to work with. From getting back to me so quickly, finishing the project in a timely fashion, creating a great website, and being incredibly patient with someone who is not the most computer literate person, he really exceeded my expectations. His friendliness allowed me to feel comfortable enough to ask the most basic questions. I would definitely refer friends, relatives, or anybody who needs help designing a website to Tony and Suite 171.
- Dr. Sumra
"Great service. Great people. Recommend it to anyone for developing a business site without any hesitation."
- J Weiser
Suite 171 is a great web design business if your looking for a creative and functional website as well as excellent customer care. I've known these fine folks for a while, 10 years+ and can't say enough positive and professional things about Suite 171.
- V Mund
Suite 171 is a great company all around! They really know what they are doing and are very creative. They really take into consideration all your needs. Keep up the great work!!
- R Martenson
We've been customers of Suite 171 for seven years. They do high-quality work, are immediately responsive on the very rare occasions when things break down and are all around great to work with. They have my highest recommendation.
- Dr J Petermeier
Once again, it was wonderful working with Tony during a redesign of my website. I wouldn't choose anyone else to do this for me. Thanks for all your help and time to redo and make the website designed just for ME!
- M Benoit
Great company. They are a very creative group that really understands how to work with small businesses to achieve results.
Frequently Asked Questions
You need an up-to-date modern website that's focused on your user experience, loads fast on all devices, and fit's your business goals. Having a beautiful well thought out website will set you apart from the rest.
Every business and website is different and the cost boils down to how much work is involved. For example, a small business website that's an informational site with minimal customization is going to cost less than a large highly customized website including all the bells and whistles. Again, it just depends on your goals and how much work is involved.
We are a small web and app development company. You are very important to us and not treated like just a number. We care about every client large or small.
We have mastered website SEO and web design. Do you like stats? See how 14 years of experience measure up.
26,000 hours in local and national website SEO.
Local organic SEO generating millions of sales from real leads.
Over 1000 web projects nationwide.
We have a four-part web design process. All have approval stages so you get what you want and need.
Discover – We meet with you to discuss your web design goals.
Design – This design phase is where our web designers design a visual mock-up or wire-frame example so you can see what the design will look like.
Develop – This is where we take the visual mock-up design and code or program your website so it can be viewed on the web and mobile devices.
Deploy – The final website design step is to publish your new website for everyone to see on the Internet.
Most new web developers use WordPress. 90% of all web agencies use and rely on WordPress 100% of the time. The other 10% of local web companies are capable of writing their own source code to create non WordPress websites. 50% of these are non-developers selling $50 themes as "custom" and at custom development rates. Unfortunately, this is because most non-techie business owners don't know the difference. WordPress software powers more than 30% of the web. We are one of the few local web design companies that have the skill to develop custom WordPress websites, themes, and non WordPress websites.
A custom WordPress website and off-the-shelf WordPress theme is different. Should you care? If you are concerned with how much a website will cost to build then the answer is, yes! This might save you $4000 or more! Off-the-shelf means it's a theme developed once and sold to many. Your "developer" buys a Themeforest WordPress theme for $59 and basically resells it to you for $5000 or more. You will never know the difference as you are a non-techie. Ubiquitous with these types of designers or developers and you should ask them if they use off-the-shelf themes or drag-and-drop tools. It will save you thousands if they are honest about their process. Buying an off-the-shelf theme is not a custom web design and takes very basic customization skills to do. Off-the-shelf Themeforest themes and drag and drop themes can be customized and launched in about twenty hours!
Design Updates